Alaska Lt. Gov. Byron Mallott abruptly resigns following 'inappropriate comments'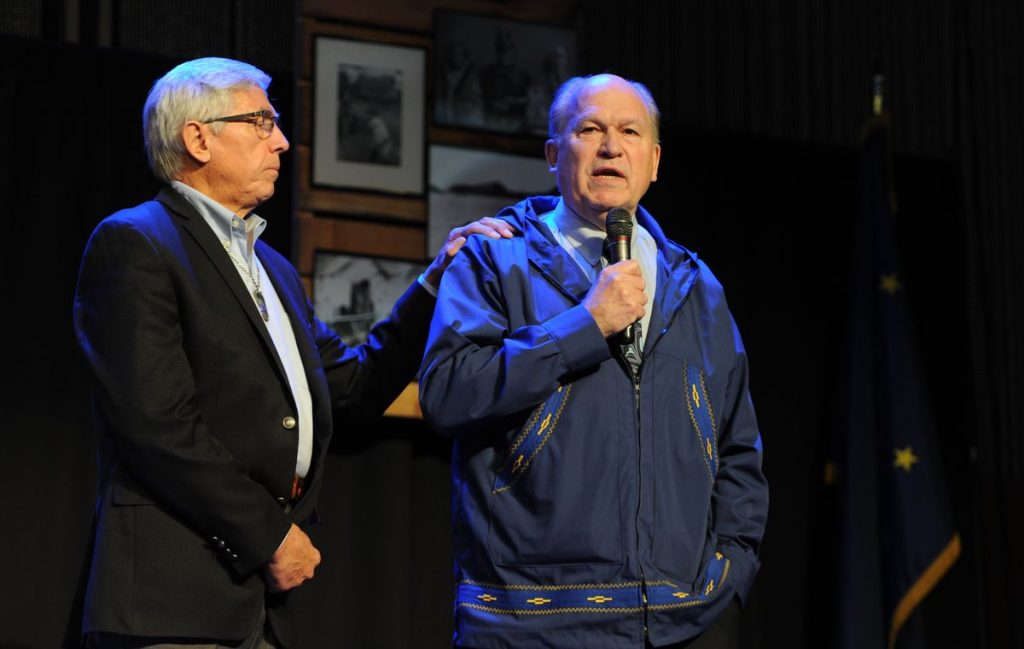 Alaska Lt. Gov. Byron Mallott abruptly resigned from office Tuesday following disclosure of recent unspecified "inappropriate comments," complicating the crowded race for Alaska governor three weeks before the election. Details about what Mallott said, and to whom, were not immediately clear, though Gov. Bill Walker described the remarks as inappropriate overtures to a woman earlier this week.
A new lieutenant governor, Health and Social Services Commissioner Valerie Nurr'araaluk Davidson, was immediately sworn in Tuesday afternoon. In a brief statement, Davidson said she was "profoundly disappointed" by Mallott's conduct, adding "respect for women, and the dignity of all Alaskans, is our responsibility."
Walker, in a written statement that he later read in a brief news conference with Davidson in his Anchorage office, said, "Byron recently made inappropriate comments that do not reflect the sterling level of behavior required in his role as lieutenant governor. I learned of the incident last night. Byron has taken full responsibility for his actions and has resigned."
Mallott's resignation came three weeks before Election Day. Walker, elected on an independent ticket with Mallott in 2014, faces Democrat Mark Begich and Republican Mike Dunleavy.