Alt-Left Hollywood removes Confederate Memorial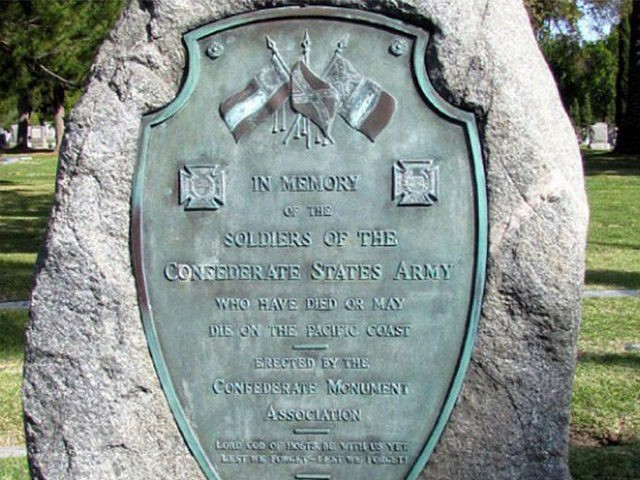 The Hollywood Forever Cemetery will remove a memorial to Confederate veterans buried at the site, thanks in part to threats of vandalism, as well as requests from activists, according to a Tuesday report in the Los Angeles Times.
The Times notes that the granite monument marking the burial site was already vandalized on Tuesday:
The memorial is actually owned by the Long Beach chapter of the United Daughters of the Confederacy. The cemetery director reached out to them, according to the Times, and they agreed to take the monument down.
The monument was largely unknown until the Times published an op-ed last week, "Los Angeles has a Confederate memorial problem." The author actually argued for the memorial to remain, as a reminder that California did not escape the racial problems of the past: "This western memorial, however, will likely endure — as well it should. It serves as a needed corrective to a self-congratulatory strain in the stories Californians tell about themselves."