Alt-right leader vows rally to return to Charlottesville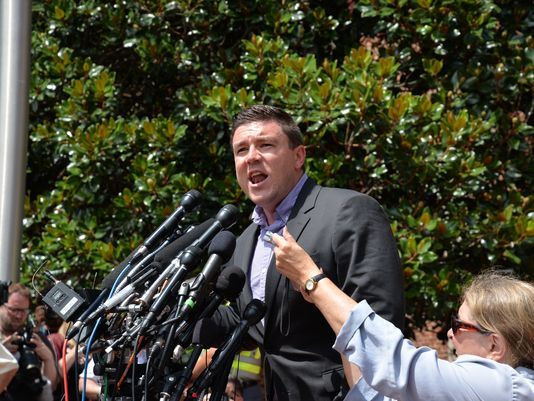 CHARLOTTESVILLE, Va. — Alt-right leader Jason Kessler, organizer of the white nationalist rally in Charlottesville this summer, has applied for a permit to return to Emancipation Park next August.
According to his website, Kessler submitted the application on Monday, saying the event's purpose is to "Rally against government civil rights abuse and failure to follow security plans… We are opposing any changes to Lee (Emancipation) Park and memorializing the sacrifices made by political dissidents in Lee Park Aug. 12, 2017."
This year's "Unite the Right" rally, conceived as a gathering to oppose the removal of a Robert E. Lee statue from Emancipation Park, was to feature a suite of speakers from the alt-right movement. Instead, police declared an unlawful assembly as counter-protesters clashed with rally participants, including white supremacists, neo-Confederates, Klansmen, neo-Nazis, and various militias.
Approximately 2,500 people filled the streets on Aug, 12. Some of the rally marchers chanted racist and antisemitic slogans, carried semi-automatic rifles, swastikas, Confederate battle flags, anti-Muslim and antisemitic banners, and "Trump/Pence" signs.