Amid controversy, Hillary holds Iowa lead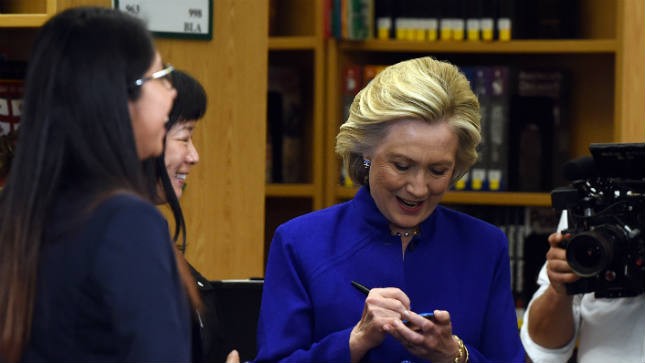 Hillary Clinton has maintained a significant lead in the Iowa caucuses despite controversies dogging her campaign, according to a new poll.
Sixty percent of Democratic caucus-goers back the former secretary of State in her presidential bid, according to the Quinnipiac University poll.
Fifteen percent supported Sen. Bernie Sanders (I-Vt.), who is running as a Democrat, and 11 percent backed Vice President Biden, who has not ruled out running but is not believed to be actively building a campaign organization.
Former Sen. Jim Webb (Va.) and former Maryland Gov. Martin O'Malley each attracted 3 percent support.
The poll also suggests that recent questions about whether the Clinton Foundation engaged in influence peddling while Hillary Clinton was at the State Department have done little to hurt her among Democrats in the state. In a February poll, she garnered 61 percent among likely caucus-goers.