Angry clashes in South Carolina as Ku Klux Klan and New Black Panther Party come face-to-face in battle over Confederate flag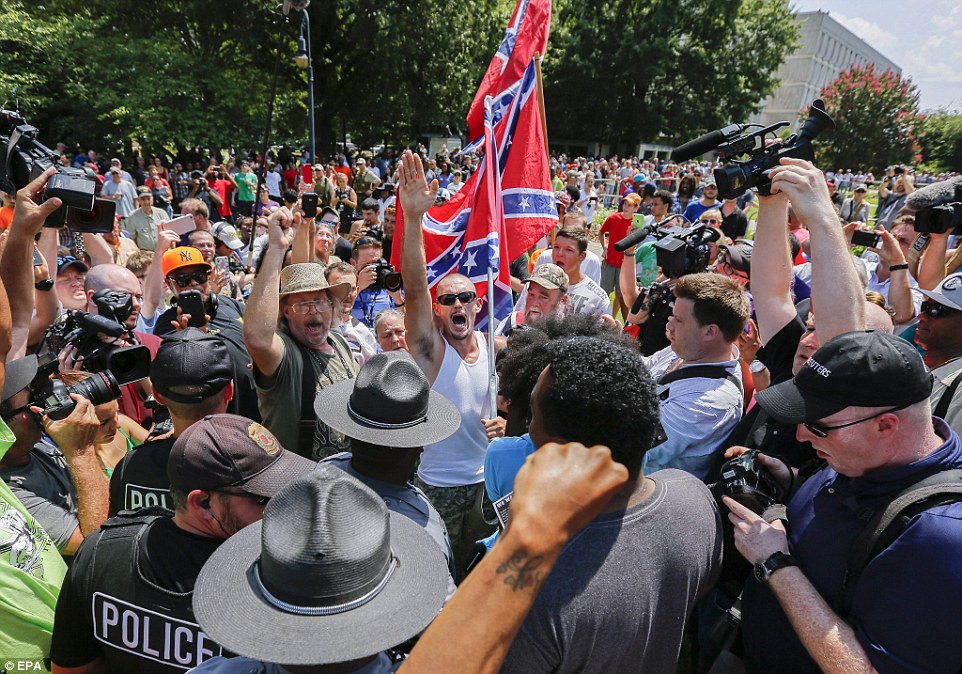 Angry clashes have erupted between members of the Ku Klux Klan and the New Black Panther Party as both groups rally at the South Carolina statehouse.
Confederate flags were stolen and ripped up to cheers and applause from the New Black Panther demonstrators – while KKK members stood on the steps of the capitol performing Nazi salutes.
The white supremacists came out in force on Saturday afternoon to condemn the governor's decision to remove the Confederate Flag due to its associations with racial hatred.