Angry Mob Derails Charles Murray Event at Middlebury College, Sends Professor to Hospital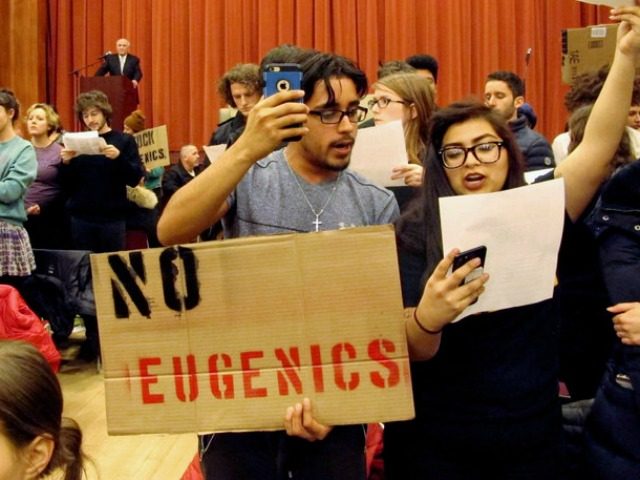 An angry mob of protesters injured a professor after derailing an event at Middlebury College last week featuring American Enterprise Institute scholar Charles Murray.
Murray, who is perhaps best known as the author of the controversial book The Bell Curve, was unable to speak at an event held at Middlebury College on Thursday. Murray is also a member of the American Enterprise Institute (AEI), a well-respected think tank dedicated "to defend the principles and improve the institutions of American freedom and democratic capitalism—limited government, private enterprise, individual liberty and responsibility, vigilant and effective defense and foreign policies, political accountability, and open debate." Other members include Arthur Brooks and Christina Hoff Summers.
A group of student protesters began reciting a prepared chant as soon as Murray took the stage.
The students were concerned with a portion of Murray's writings that suggests that the relationship between race and IQ may be due partially to genetic factors. Students called him a white supremacist, despite his scholarship suggesting that East Asians have higher IQs on average than Caucasians.