Arizona House Passes Bill Supporting Constitutional Tender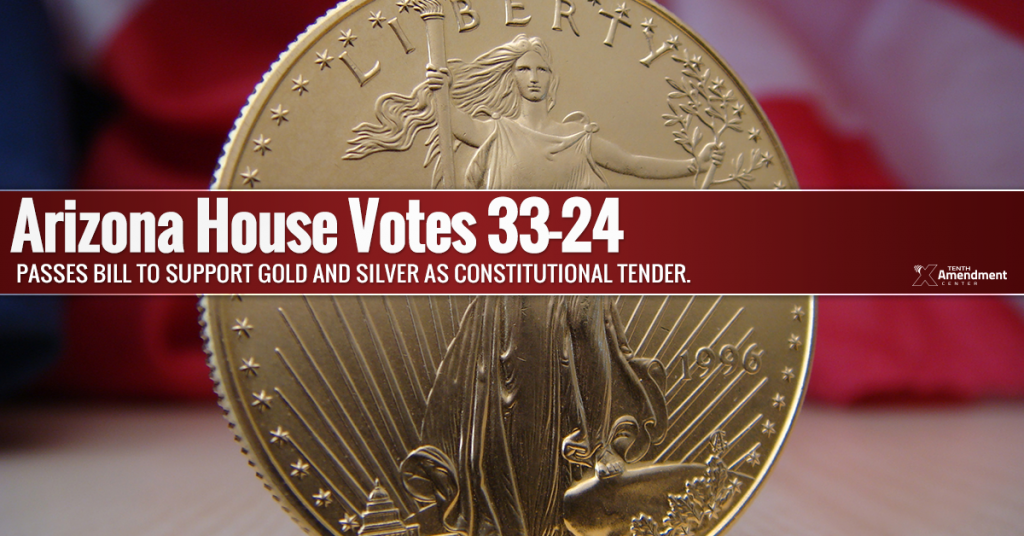 Yesterday, the Arizona House passed a bill that would help "legalize the Constitution" by defining gold and silver specie as legal tender and encouraging their use as currency.
Sen. David C. Farnsworth and Rep. Doug Coleman, along with seven cosponsors, introduced Senate Bill 1141 (SB1141) on Jan. 19. The legislation defines specie (gold or silver coin, bar or round) as constitutional legal tender to establish it for use in the marketplace as currency. It reads, in part, "Legal tender is money and is not subject to regulation as property other than money – meaning it would not be taxed at the state level.
The House passed an amended version of SB1141 by a 33-24 vote. The Senate previously passed it by a vote of 18-11. It will now have to go back to the Senate for concurrence with the amendments.
The amended language tightens the definition of "specie" to exclude coins or bars that make up some part of jewelry or that is valued based on historic or collectible significance.