Arizona Republicans fear Trump will turn their solid-red state blue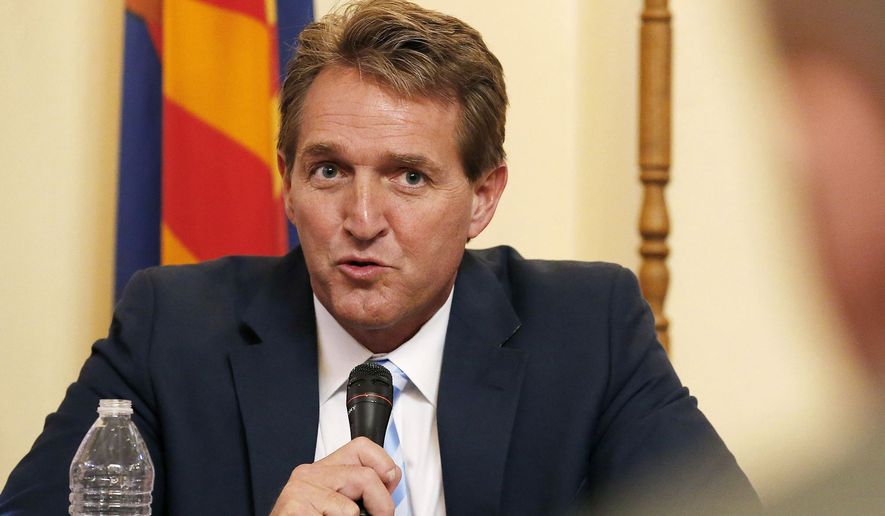 The idea that the Republican presidential ticket could lose red-state Arizona is gaining steam amid a number of troubling signs for Donald Trump.
Sen. Jeff Flake, one of Mr. Trump's staunchest Republican critics, warned Sunday that the state is "up for grabs" and advised members of his party to distance themselves from the real estate mogul.
"It shouldn't be up for grabs. Mitt Romney won it by, I think, 8 points" in 2012, the Arizona Republican said on CBS' "Face the Nation." "But frankly, it is."
Mr. Trump promptly dismissed the senator's worries in the manner he often does: on Twitter.
"The Republican Party needs strong and committed leaders, not weak people such as @JeffFlake, if it is going to stop illegal immigration," he tweeted.