Arizona's Jeff Flake announces he will not seek re-election to U.S. Senate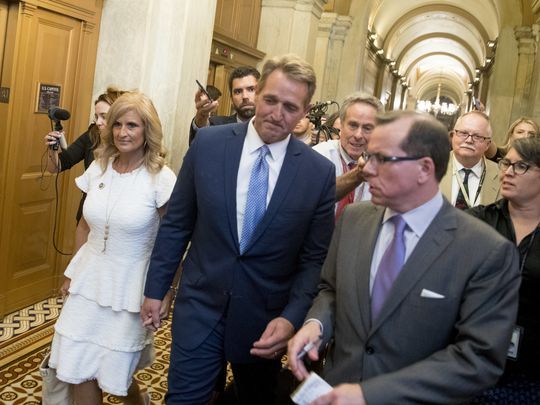 Condemning the nastiness of Republican politics in the era of President Donald Trump, Sen. Jeff Flake on Tuesday announced he will serve out the remainder of his term but will not seek re-election in 2018.
The bombshell, which Flake, R-Ariz., delivered Tuesday afternoon on the Senate floor, will further roil Republican hopes of keeping the party's 52-seat Senate majority in the midterm elections of Trump's first term, when the president's party historically loses seats in Congress.
It also likely will upend the race for Flake's seat. Flake, who is among the Senate's more prominent critics of Trump, had been struggling in the polls.
He told The Arizona Republic ahead of his announcement that he had become convinced "there may not be a place for a Republican like me in the current Republican climate or the current Republican Party."