At least nine protesters arrested after St. Louis police shooting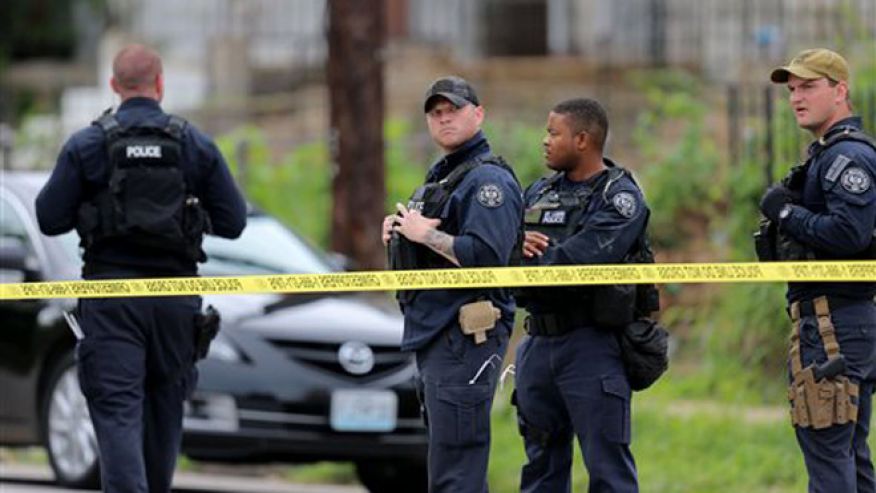 At least nine people were arrested Wednesday and St. Louis police used tear gas to clear a street of protesters after an armed man fleeing from officers was shot and killed when he pointed a gun at them.
St. Louis Police Chief Sam Dotson said at a press conference late Wednesday night that a group of protesters who had blocked an intersection threw glass bottles and bricks at officers and refused orders to clear the roadway. Inert gas was used and when that didn't have any effect on the crowd, police turned to tear gas to clear the intersection, Dotson said. Those arrested face charges of impeding the flow of traffic and resisting arrest, he said.
In addition to the arrests, officers responded to reports of burglaries in the area and the fire department was called after a car was set ablaze, according to Dotson.