Berkeley says 'Free Speech Week' officially cancelled, but Milo Yiannopoulos disputes its demise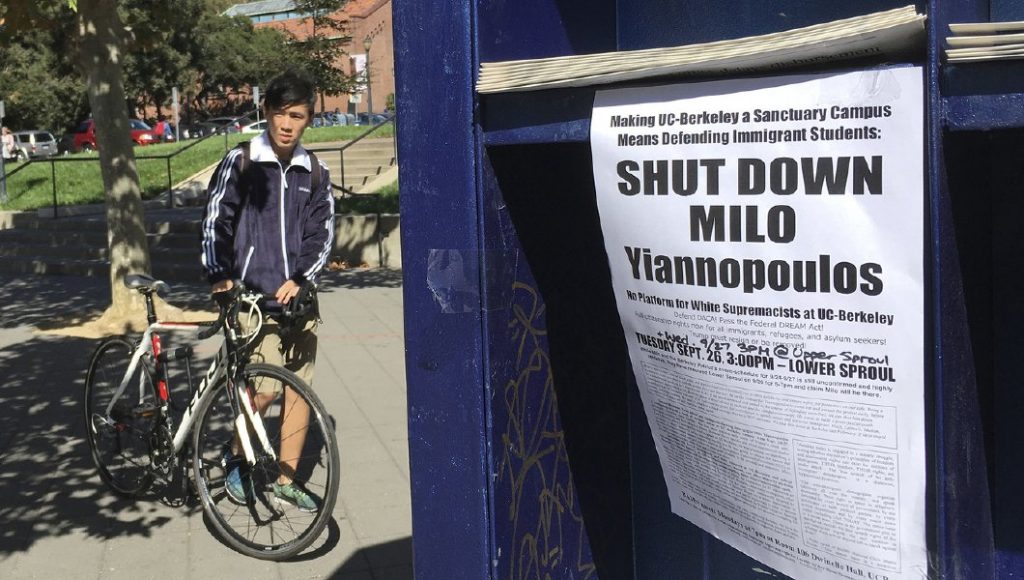 "Free Speech Week" at the University of California, Berkeley, which would have served as a speaking platform for conservative firebrands like Steve Bannon, author Ann Coulter, and Milo Yiannopoulos, has officially been called off, the university announced Saturday.
Dan Mogulof, assistant vice chancellor of public affairs for Berkeley said that representatives from one of the organizers of the event, the Berkeley Patriot student organization, reached out to confirm that all of the events for Free Speech Week have been cancelled.
" It is extremely unfortunate that this announcement was made at the last minute, even as the University was in the process of spending significant sums of money and preparing for substantial disruption of campus life in order to provide the needed security for these events," Mogulof said in a statement Saturday, one day before the four-day series of events was slated to start.
"Claims that this is somehow the outcome desired by the campus are without are without basis in fact," Mogulof added. "The University was prepared to do whatever was necessary to support the First Amendment rights of the student organization."