Bernie Sanders Leads Hillary Clinton by 9 in New Hampshire, Gains in Iowa: Poll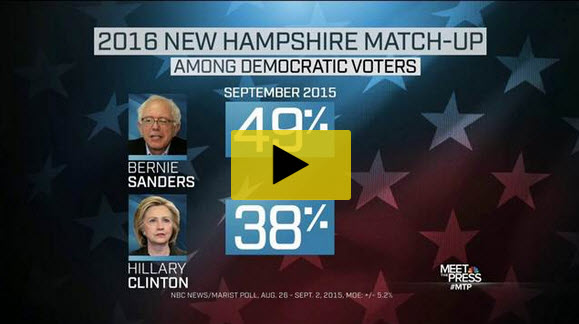 Bernie Sanders has jumped out to a nine-point lead over front-runner Hillary Clinton in New Hampshire, and he's gained ground on her among Iowa voters in the Democratic presidential race, according to a pair of brand-new NBC News/Marist polls.
In New Hampshire, the Vermont senator gets the support of 41 percent of Democratic voters, Clinton gets 32 percent and Vice President Joe Biden gets 16 percent. No other Democratic candidate receives more than 1 percent.