Bill Clinton Mocks 'The Coal People' In West Virginia, Kentucky For Supporting Trump [VIDEO]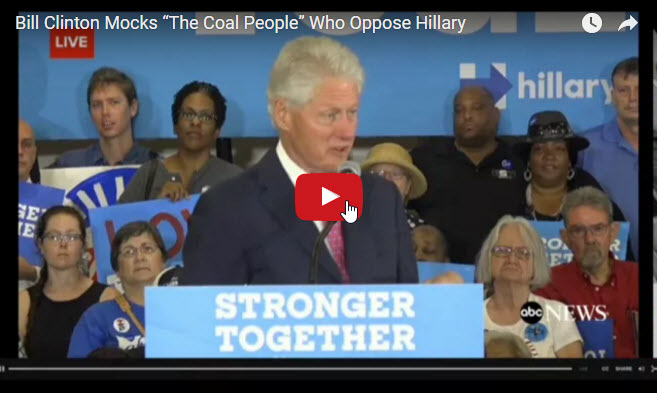 Speaking in Homewood, PA on Friday, Bill Clinton criticized the "coal people" in West Virginia for supporting Donald Trump.
Clinton added that "they all voted for me. I won twice, and they did well."
"They blame the president when the sun doesn't come up in the morning now."
Since Clinton left office, West Virginia has overwhelmingly swung red.