Black Lives Matter Vandalizes Trump International in DC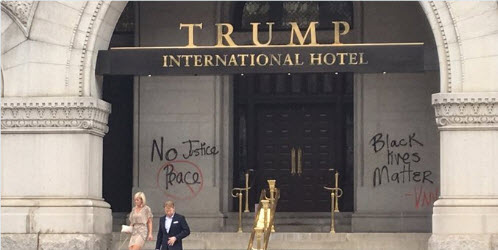 On Saturday Black Lives Matter goons defaced the Trump International Hotel in Washington DC.
The liberal mainstream media totally IGNORED the attack. A Google search on "Trump International Washington DC" finds only one article on the vandalism – by conservative media outlet Independent Journal Review.