BLM Protesters Crash Sessions Hearing — Ted Cruz Responds With Giggles And An Epic One-Liner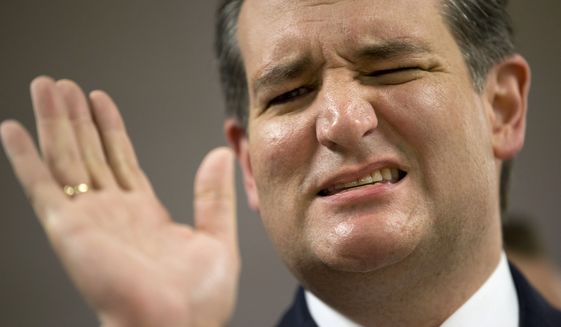 Ted Cruz responded to the multiple protesters interrupting Jeff Sessions' Tuesday attorney general confirmation hearing with laughter and a well-timed, verbal barb.
Shortly after Cruz began questioning Trump's attorney general nominee, a man began shouting "Never Jeff Sessions! You are a racist!"
As Capitol Police escorted the man from the room, he continued to yell, "black lives matter! Black lives matter!"
Shortly after the first outburst, a woman, a second man AND a second woman were subsequently escorted from the Senate Chamber.
"Senators, do your jobs!" the fourth protester yelled on her way out the door.
Before continuing his line of questioning, Cruz noted that "free speech is a wonderful thing."