Bolton Vs Rand Paul: Is It War?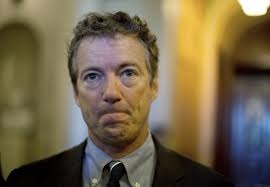 A Bush-era ambassador to the United Nations is challenging Sen. Rand Paul's national security views and suggests that Paul is an isolationist.
In remarks to a New Hampshire Republican gathering Friday, John Bolton said New Hampshire voters must first and foremost evaluate presidential candidates based on their foreign policy views. He said Republicans are stronger on foreign policy than Democrats but that "isolationists" should be weeded out of the pack.
"You need someone who understands in his or her gut that the most important thing they do is protect the country," he told Republicans gathered in Nashua.
Later, he told The Associated Press he was speaking about Paul, the Kentucky senator and candidate for the Republican nomination.