Boy withdraws from school that suspended him over "clock"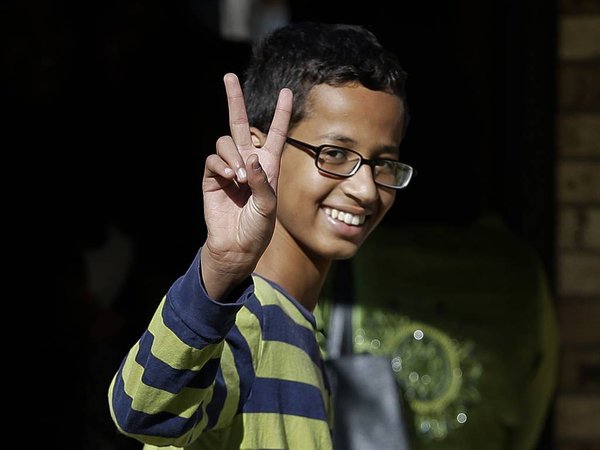 DALLAS – The family of a 14-year-old Muslim student who got in trouble over a homemade clock mistaken for a possible bomb withdrew the boy Monday from his suburban Dallas high school.
Ahmed Mohamed's father, Mohamed El-Hassan Mohamed, said he has pulled all of his children from their Irving Independent School District schools. Mohamed said the family is still deciding where to send the children to school.
Ahmed has said he brought the clock he made to MacArthur High School in Irving last week to show a teacher. Officials say he was arrested after another teacher saw it and became concerned. Ahmed wasn't charged, but he was suspended from school for three days.