Burning teepees, floating buffalo and zombies: Dakota Access pipeline protest plagued by 'fake news'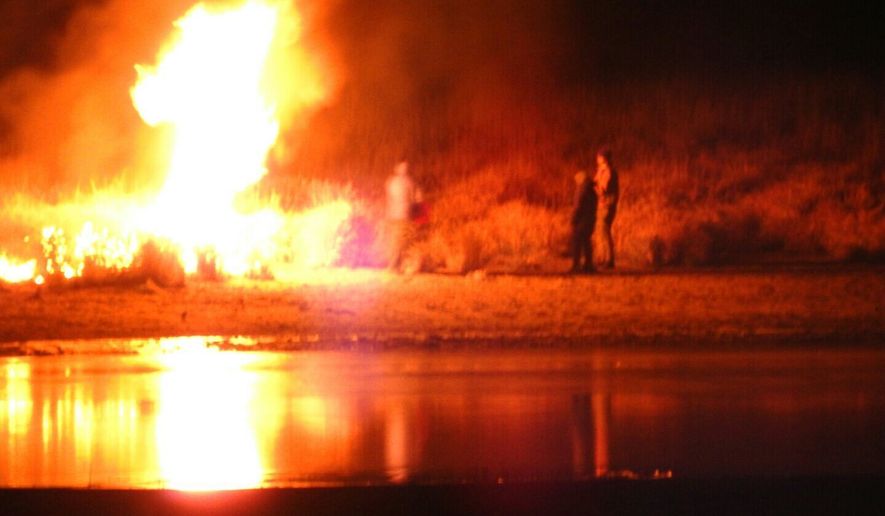 The photo was startling, showing teepees engulfed in flames with a caption condemning police for setting a Dakota Access protest camp on fire.
The only problem: It wasn't true. Even as the image created an uproar Thursday on social media, websites such as Gizmodo and Snopes reported that the frame was taken from the 2007 HBO film "Bury My Heart at Wounded Knee."
The picture, which appeared under the heading "International War Crime" on the left-wing Alternative Media Syndicate, also had been doctored. The original publicity shot included no snow or bales of hay, but as Gizmodo's Matt Novak pointed out, the picture accompanying the Dakota Access story did.
"Even [though] there was strong militarized police presence on Wednesday which resulted in 76 water protectors arrested, the police did not set fire to the teepees," Native News Online reported.
Into every political battle a little propaganda must fall, but those involved in the Dakota Access pipeline clash worry that the deluge of disinformation has gotten out of hand, inflaming pipeline foes and making the situation on the ground more perilous for protesters and law enforcement alike.