California power grid urges consumers to conserve energy in heat wave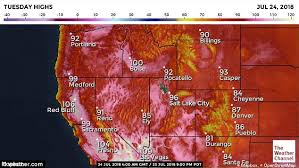 California's power grid operator on Monday issued an alert to homes and businesses to conserve electricity on Tuesday and Wednesday when a heat wave is expected to blanket the state.
The California Independent System Operator (ISO), the grid operator, said it issued the so-called "Flex Alert" due to high temperatures across the western United States, reduced electricity imports into the state, tight natural gas supplies in Southern California and high wildfire risk.
The ISO's alert followed an earlier notice by Southern California Gas Co (SoCalGas), the gas utility for the southern part of the state.
SoCalGas issued a gas curtailment watch on Monday, notifying customers to be prepared to reduce gas use if needed, with power generators expected to burn more fuel this week than usual to keep air conditioners humming.