Campaign Luxury Spending An Issue For Florida Hopeful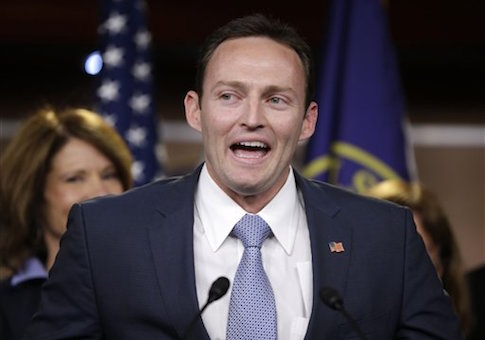 Florida Senate candidate Patrick Murphy's campaign has spent tens of thousands more than his opponents' campaigns have on fine dining, luxury hotels, and alcohol.
The Democratic congressman's campaign has spent nearly $70,000 on food, alcohol, and lodging this year, according to FEC filings. Much of that money was spent at high-class establishments in cities such as Washington, D.C., New York City, and Beverly Hills, California.
By contrast, the campaign of Murphy's primary opponent, Rep. Alan Grayson (D.), has spent no money on food or lodging, according to FEC filings. Murphy's likely general election opponent, Sen. Marco Rubio (R.), spent $21,500 on catering and lodging at three-star hotels, although he did not file a finance report for the first quarter of 2016 because he had not entered the race. Rubio's most luxurious expense was a $3,500 catering charge to Mise En Place, a "gastronomic tour de force" in Tampa, Florida with "reasonable" prices.
The Murphy campaign has spent the most on food not in Florida but in Washington, D.C. The campaign has spent roughly $10,000 on food in D.C. compared to $7,000 in Florida, $5,000 in New York, and $2,500 in California.
The campaign dropped several grand at French bistros in Washington, D.C. It spent over $2,500 at Bistro Bis, an "expense account bistro" for "celebrities and powerbrokers looking to dine in … ambiance and luxury." Murphy is already well-acquainted with the bistro: pharmaceutical giants Novartis and Amgen hosted a fundraiser for him there in 2014. The campaign also spent $1,292 at Bistro Cacao, a converted townhouse near Union Station known for its intimate tables and "impressive cocktail and wine list."