Cardinal Timothy Dolan Compares ISIS to Irish Republican Army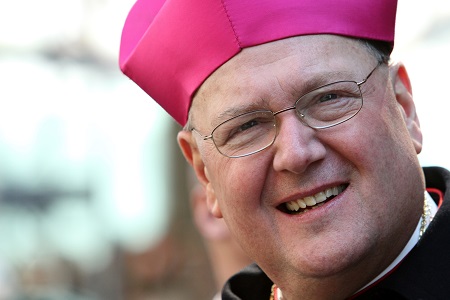 While discussing the Islamic State's brutal persecution of Christians and whether the group is truly Muslim, New York Archbishop Timothy Dolan said a "parallel" could be drawn with the Irish Republican Army (IRA) of 30 years ago, a Catholic group that fought against British and Protestant forces in Northern Ireland to try to gain independence for the region from the United Kingdom.
In some of the many violent exchanges between the IRA and the British forces, civilians, police, and government officials were targeted, often brutally with car bombs and other weapons. Reportedly, 3,530 people died during the conflict, including 1,840 civilians – a peace treaty, the Belfast "Good Friday" Agreement was signed in 1998, bringing an end to most of the violence.
On CNN Live on Mar. 3, Archbishop Dolan told host Chris Cuomo that the Islamic State members are "Muslims," even though they follow a "perverted form of Islam."