Chappaqua limits traffic on Clinton's road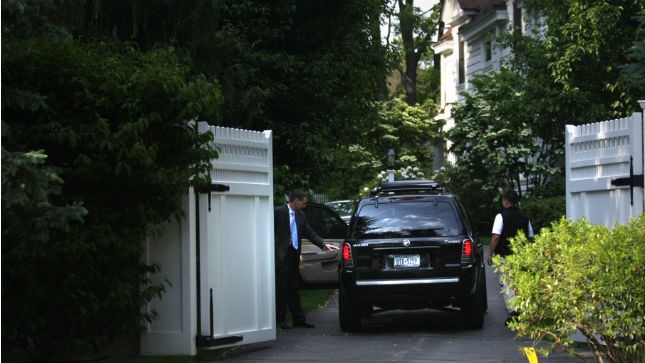 NEW CASTLE – The road where Hillary Clinton, the Democratic presidential nominee, lives in Chappaqua has been made a local-traffic-only street for security reasons and to reduce tourists from flocking to the cul-de-sac.
The Town Board this week voted to add Old House Lane to the list of such roads. Hillary and Bill Clinton have lived on the road for more than 15 years, moving there when she ran for a U.S. Senate seat.
Chappaqua is a hamlet within New Castle. The Town Board also added one other road, Green Lane, to those restricted to local traffic only. It's a short cul-de-sac that runs parallel to Old House Lane.