Charlottesville response to white supremacist rally is sharply criticized in report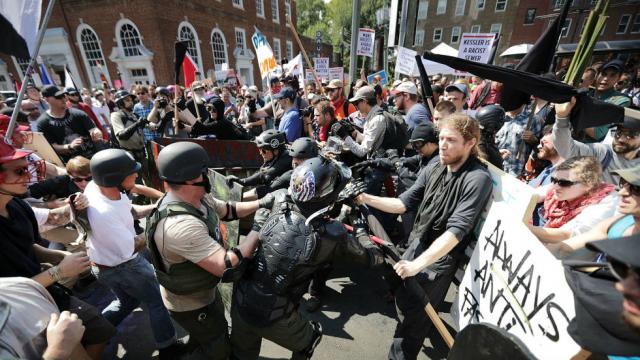 The Charlottesville Police Department was ill-prepared, lacked proper training and devised a flawed plan for responding to the white supremacist rally that rocked the city in August, leading to "disastrous results," including the death of a counterprotester and many injuries, according to an independent review commissioned by the city that was released Friday.
The unsparing, 207-page report was prepared by Timothy Heaphy, a former U.S. attorney for the Western District of Virginia whose law firm, Hunton & Williams, was hired by Charlottesville to assess the city's response to three separate white supremacist events in the city this year. Although the police department received the bulk of the blame, the report also criticized actions by the Charlottesville City Council, attorneys from the city and state, the University of Virginia and the Virginia State Police.
Although the review also looked at how the city prepared for and handled a Ku Klux Klan rally on July 8 and protests led by white nationalists Richard Spencer and Jason Kessler in mid-May, most of the report dealt with the city's failed planning and handling of the weekend of Aug. 11-12. That is when hundreds of neo-Nazis and white supremacists and their opponents battled in Charlottesville at the Unite the Right rally held to oppose the planned removal of a Robert E. Lee statue from Emancipation Park.
The racial violence and hatred displayed in Charlottesville attracted worldwide attention that was heightened a few days later when President Trump said the white supremacists who marched there included "some very fine people."