Chicago police officer suffers non-life threatening injuries in shooting; suspect dead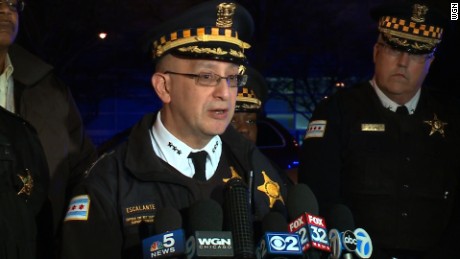 A Chicago police officer who was wounded in a shooting was expected to survive his injuries, officials said Thursday night.
The officer was working in an affluent area on the city's South Side when he got into an exchange of gunfire with a man he stopped for suspicion of drinking. The suspect was killed in the shooting.
The unidentified officer was shot in the leg.
According to fire officials, the officer was transferred to Northwestern Memorial Hospital for treatment. The shooting took place at around 8:15 p.m.
Chicago Police Superintendent Eddie Johnson said officers arrived at Battle of Fort Dearborn Park after receiving a call about a man drinking. Officers arrived and found the man on his cell phone.