Chicago sues Trump Administration because they won't help Sanctuary Cities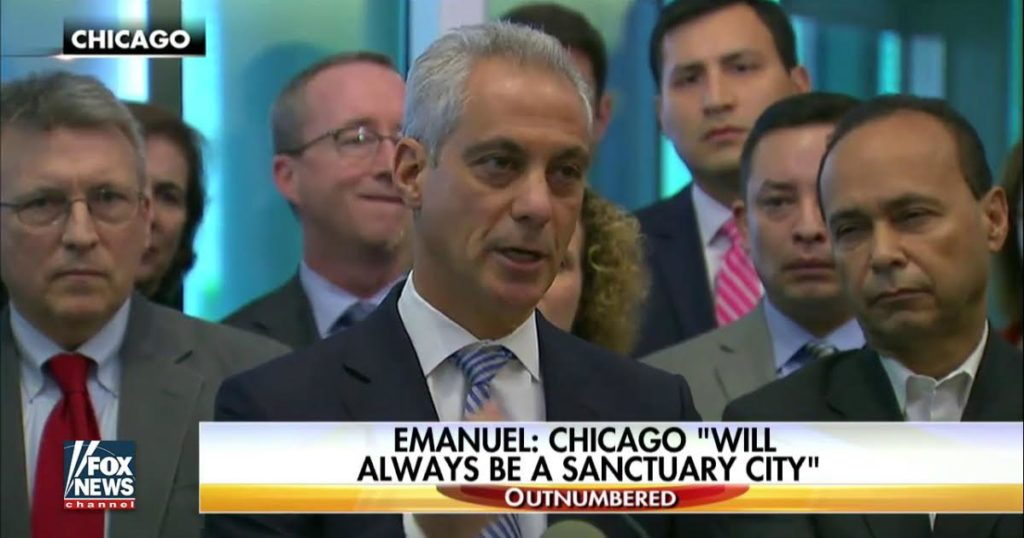 Attorney General Jeff Sessions fired back Monday at the lawsuit filed by the city of Chicago over the Justice Department's threat to withhold federal money from so-called sanctuary cities, saying "no amount" of money will help a city that won't help its own residents.
"This administration is committed to the rule of law and to enforcing the laws established by Congress. To a degree perhaps unsurpassed by any other jurisdiction, the political leadership of Chicago has chosen deliberately and intentionally to adopt a policy that obstructs this country's lawful immigration system," Sessions said in a statement.
The city filed its suit over the Justice Department's threat to withhold Byrne grants for law enforcement groups from sanctuary cities. The city's mayor, Rahm Emanuel, likened this to "blackmail."
"Chicago will not be blackmailed into changing our values, and we are and will remain a welcoming city," Emanuel said. "The federal government should be working with cities to provide necessary resources to improve public safety, not concocting new schemes to reduce our crime-fighting resources."