Chicago's top cop 'sick and tired' of violence; more officers hit streets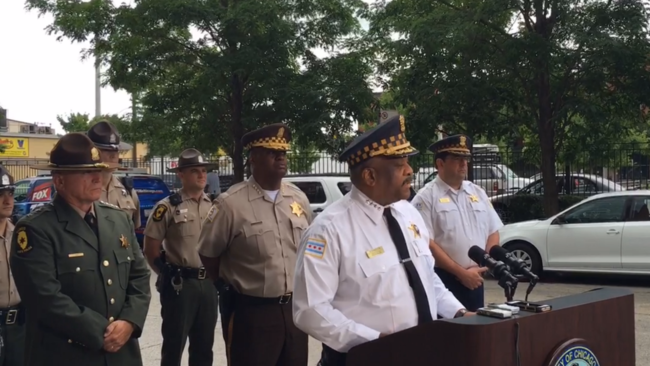 Saying he was "sick and tired" of the violence plaguing the city, Chicago's top cop announced Friday that thousands more law enforcement officers would hit the streets, lakefront and major tourist attractions, including Navy Pier, this Fourth of July weekend.
Within the past 24 hours, three people had died and 21 more were wounded in violence across the city: this on the eve of the July Fourth weekend, typically one of the most violent holiday weekends of the year.
On the heels of the violence between Thursday and Friday morning, police Superintendent Eddie Johnson called a news conference to discuss this weekend's policing strategy, and he called the level of crime in the city unacceptable.
"I'm sick and tired of it and I know the people who live in those communities are tired of it," Johnson told reporters during the news conference at the University of Illinois at Chicago. "I get tired every morning of getting briefed on all these shootings and these murders that's occurring in Chicago. Any leader in the city of Chicago, if they're not upset and angry about the level of violence in this city, then they shouldn't be a leader."