Chinese warships spotted off the coast of Alaska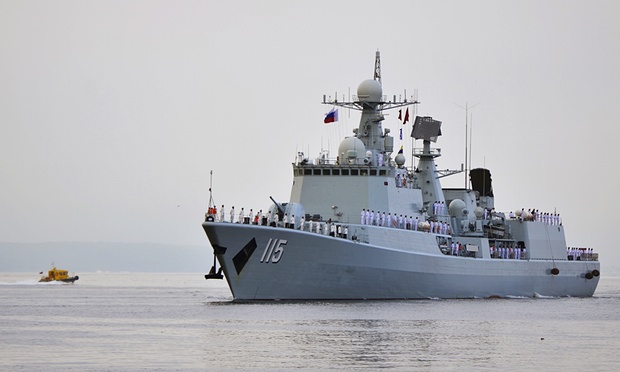 President Obama isn't the only one making a visit to Alaska this week, according to a new report from Pentagon officials. The U.S. military has spotted five Chinese navy ships off the coast of Alaska in the Bering Sea, heading in the direction of the Aleutian Islands. The presence of the Chinese ships, including three combat ships, a replenishment vessel, and an amphibious ship, marks the first time that the U.S. military has reported seeing "any such activity in the area," The Wall Street Journal reports.
Although China's defense ministry could not be reached by the Journal for comment, the presence of Chinese warships close to U.S. territory is likely connected to China's efforts to ramp up its military activity as its economic power expands. "I don't think we'd characterize anything they're doing as threatening," one defense official told The Wall Street Journal.