Class Action Lawsuit Against Debbie Wasserman Schultz Moves Forward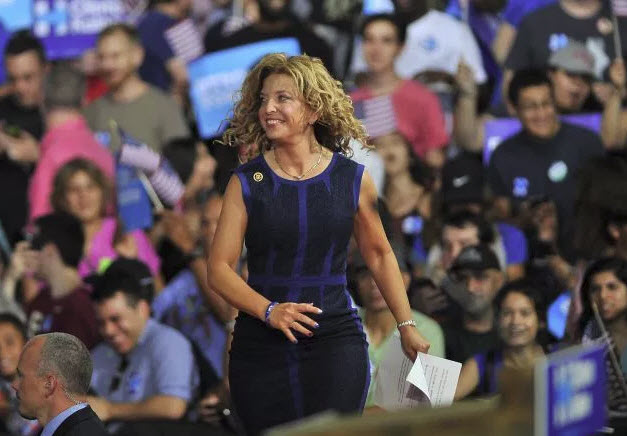 In June, the hacker Guccifer 2.0 released internal Democratic National Committee (DNC) documents proving the DNC treated Hillary Clinton as their nominee before the primaries even began. Not long after these revelations came to light, the law firm Beck & Lee filed a class action lawsuit against now-former DNC chair Debbie Wasserman Schultz and the DNC on behalf of Bernie Sanders supporters.
The suit includes six claims: fraud, negligent misrepresentation, deceptive conduct, monetary restitution for donors of Sanders, the DNC breaking its own fiduciary duties, and negligence for failing to protect sensitive donor information that was hacked. Beck & Lee noted the lawsuit was a way to give a voice to Sanders supporters who were silenced by the rigging of the primaries for Clinton. Attorneys Jared Beck, a Harvard Law graduate, and Elizabeth Beck, a Yale Law School graduate, have previously filed successful lawsuits against Yelp, Unilever, Korea Airlines, and fraudulent real estate investors.
The July WikiLeaks release provided further evidence that the DNC actively worked against Sanders, yet the Vermont senator's supporters have received no recompense. The damage control used to divert from the content of these emails portrayed criticism of Clinton as a Russian conspiracy. While the mainstream media has devolved into an apparatus to funnel messaging and talking points directly from the DNC and Clinton campaign, the litigation for this class action lawsuit has been moving forward.
On August 23, an evidentiary hearing will be held in South Florida and both parties involved in the suit will have to present evidence to support their positions. The hearing was issued by the presiding judge in response to the DNC and Wasserman Schultz's motion to dismiss the lawsuit, and a separate motion to buy themselves more time until September 9. "Insufficient service of process" was cited, alleging process server Shawn Lucas failed to properly serve the DNC. Lucas was filmed serving the lawsuit to the DNC headquarters in July, but was unable to provide testimony to combat the testimony of DNC staff member Rebecca Herries. Lucas was found dead on August 2 in his apartment. A cause of death has not yet been determined.
"I am employed at the Democratic National Committee (the 'DNC') as a special assistant to the CEO, Amy Dacey. I do not work for DNC Chairperson Debbie Wasserman Schultz, and I am not authorized to accept service of process for the DNC, Ms. Dacey, or for Congresswoman Schultz, neither in her capacity as DNC Chairperson nor in her capacity as Congresswoman," said Herries in her testimony. Dacey formally resigned in the wake of the WikiLeaks release due to evidence of her overt favoritism for Clinton being revealed in several of the uncovered emails. Beck & Lee refuted Herries' claims in court, at which point the evidentiary hearing was set.