CLERK'S OFFICE DEFIES ORDER; NO SAME-SEX MARRIAGE LICENSES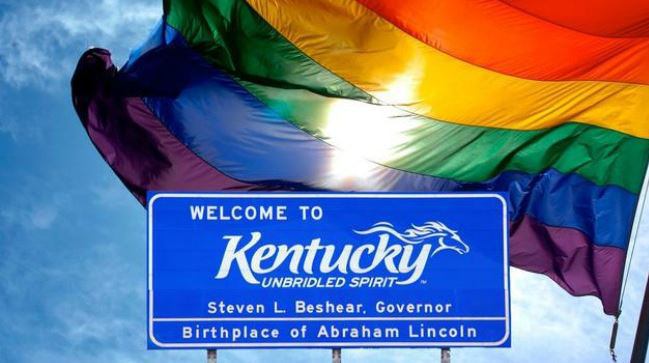 MOREHEAD, Ky. — A clerk's office turned away gay couples who sought marriage licenses on Thursday, defying a federal judge's order that said deeply held Christian beliefs don't excuse officials from following the law.
The fight in Rowan County began soon after the Supreme Court legalized gay marriage nationwide in June. County Clerk Kim Davis cited her religious beliefs and decided not to issue marriage licenses to any couple, gay or straight. Five couples sued in federal court, and legal experts likened the case to the resistance some local officials in the South put up five decades ago after the Supreme Court legalized interracial marriage.
"I will say that people are cruel, they are cruel, these people are cruel," said a tearful David Ermold, who was denied a license to marry his partner of 17 years. "This is how gay people are treated in this country. This is what it's like. This is how it feels."