Colorado Trump protest over Cruz delegate sweep draws fewer than 200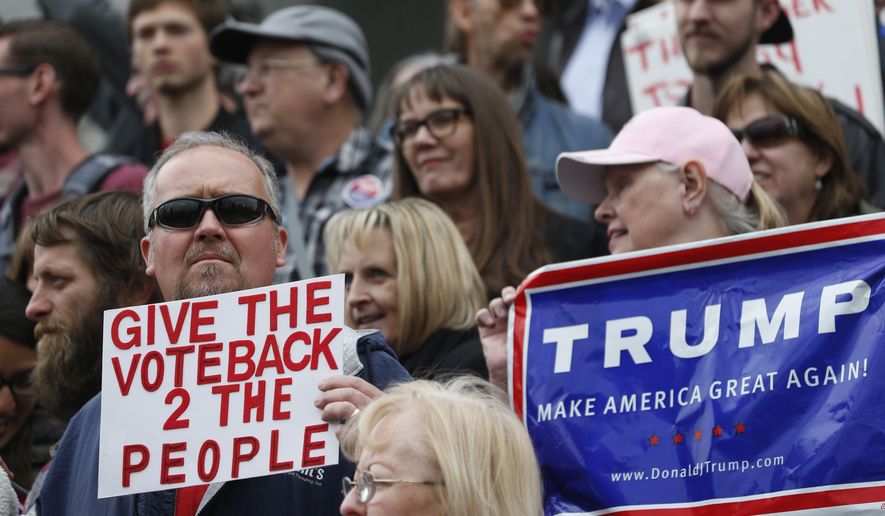 The Colorado protest organized by frustrated supporters of Republican presidential front-runner Donald Trump didn't quite live up to the hype.
Local news footage showed that between 100 and 200 Trump fans gathered outside the Colorado state capitol Friday to denounce last weekend's GOP convention results, which saw Texas Sen. Ted Cruz win all 34 delegates.
The crowd fell fall short of the thousands predicted after Mr. Trump denounced the Colorado Republican Party last week for what he described as a "rigged" and "crooked" process.
Delegates elected at the March 1 caucuses competed for the 34 delegate slots at last weekend's convention in Colorado Springs, which was attended by about 4,000 Republicans, but Trump backers insisted they were disenfranchised.