Commissioners question 'no guns' signs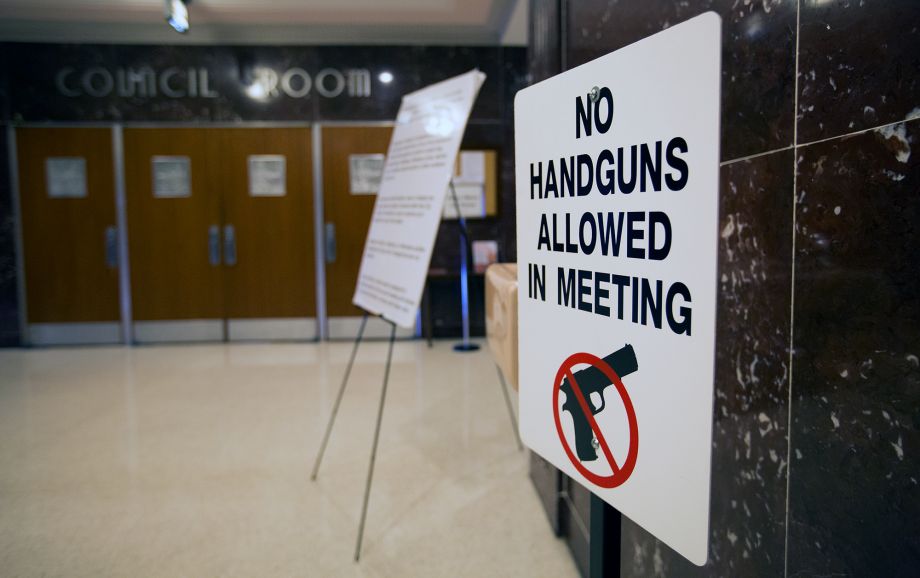 After the issue was brought up by Saline County Commission candidate David Nichols, commissioners Tuesday discussed whether guns should be allowed in the City-County Building.
Ultimately, though, the decision is up to the City-County Building Authority.
"Whatever we do today, we do not unilaterally have the authority to take the signs down," Commission Chairman Monte Shadwick said. "I think everyone is on the same page, but even if all five of us decide that is the way we need to go, that is just the direction they are giving us to take back to the building authority."
Nichols, who is seeking the Republican nomination for the 4th District seat on the commission, brought up the issue, saying his rights are not being properly represented with the "no guns" signs posted on the building.