Confederate rally organizers say they don't know how many people to expect Saturday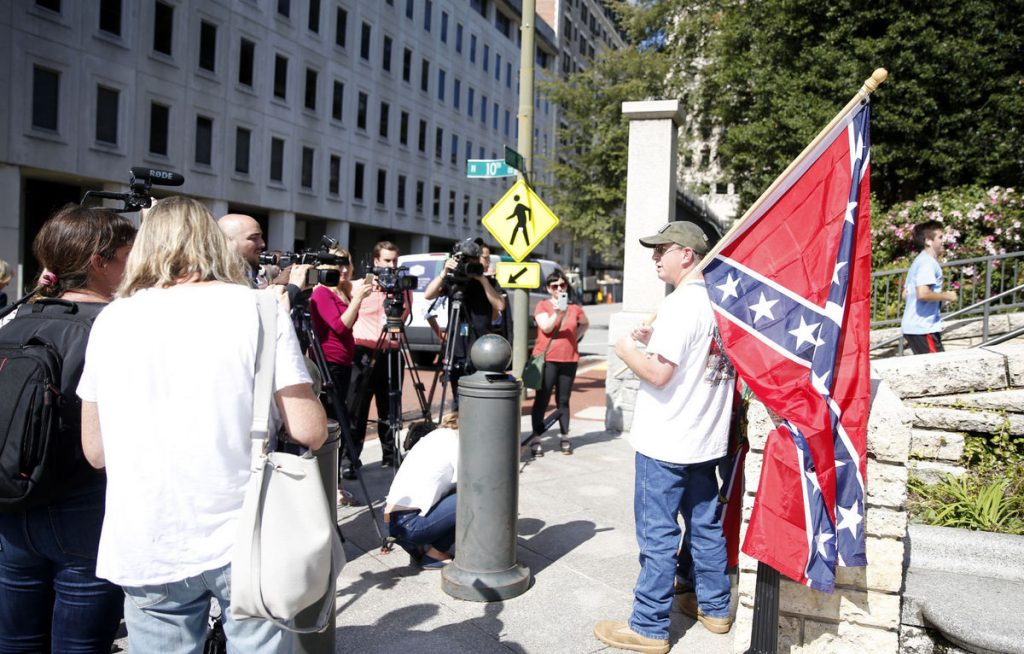 Out-of-state organizers of a rally to show support for Confederate monuments slated for Saturday say they don't know how many people to expect.
Tara Brandau, a Florida resident who identifies with militia groups, told reporters at a press conference on the sidewalk along Bank Street in front of the Virginia Capitol on Friday that responses to a Facebook event page is their only gauge.
"It says in the event page 70-something coming, 400 and something interested and there's over 400 shares," she said. "You can't go by that. Anybody could show up with all the media. I cannot tell you a number."
Brandau and her co-organizers, Thomas and Judy Crompton, leaders of the Tennessee-based group New Confederate States of America, once again stressed that they are not affiliated with racist groups and are planning a peaceful rally.