Corker Pressed As Reelection Challenges Mount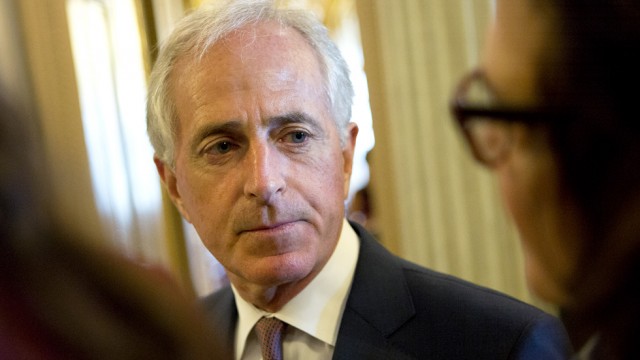 Sen. Bob Corker (R-Tenn.) finds himself squeezed from all sides, as President Trump's allies mull the prospect of taking the senator down from his right and Democrats ready a challenge for the general election.
Corker, once considered a possible pick for vice president, angered Trump allies after criticizing Trump for his response to white supremacist violence in Charlottesville.
Corker's comments prompted a backlash from Trump allies, including former White House chief strategist Stephen Bannon. Now they're expressing interest in backing a primary challenge against Corker.
On the other side of the aisle, Democrats are rallying behind a strong candidate, an Iraq War veteran and defense attorney, to ready for a long-shot campaign that could benefit from a GOP primary fight.