Court: Texas voter ID law is discriminatory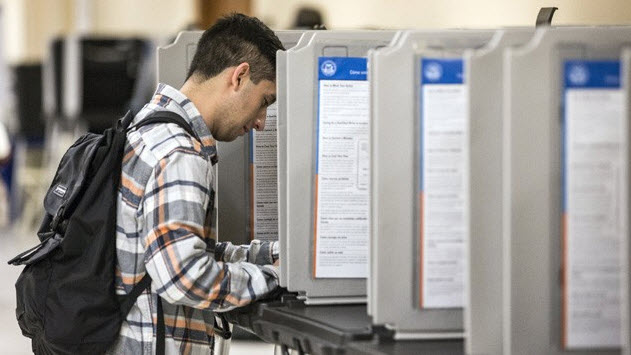 A federal appeals court ruled Wednesday that a Texas law requiring residents to have a photo ID to vote is discriminatory.
The U.S. Court of Appeals for the Fifth Circuit said the law, known as SB 14, violates the Voting Rights Act and ordered a lower court to find an appropriate remedy as soon as possible that still respects the legislature's goal of safeguarding the integrity of elections by requiring more secure forms of voter identification.
The case, brought by Rep. Marc Veasey (D-Texas) against Texas Gov. Greg Abbott, was heard by the full 15-member court.
In April, the Supreme Court denied an advocacy group's request to temporarily block the law from being enforced during the 2016 general election. The Campaign Legal Center worried that the Fifth Circuit wouldn't rule on the case in time.
In its opinion Wednesday, the judges said the district court should avoid disrupting the upcoming election and focus first "on fashioning interim relief" from the discriminatory effects of its law in the months leading up to the November general election.