Cruz To Announce His Presidential Run On Monday?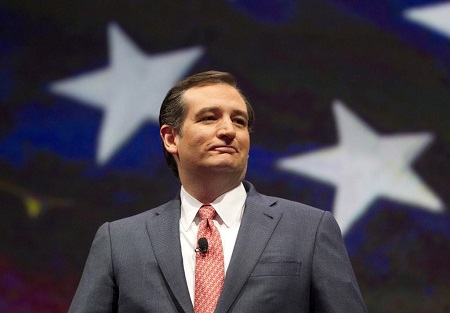 Sen. Ted Cruz's political operation appears to be strongly encouraging attendance by the media at an event in Lynchburg, Va., Monday for what's being billed as "an important speech."
Aides to the Texas Republican, who has been contemplating a run for the GOP presidential nomination in 2016, were tight-lipped Friday about the details of the visit to the campus of Liberty University, but the timing of the speech would be right for getting somewhat ahead of the curve on announcing a White House run, at least among senators.
Cruz has spoken previously at the private, Christian university in Virginia, delivering the convocation address in April 2014.
Cruz focused his remarks that day on a topic of significant interest to his audience, actions by the government that conservatives view as attacks on their religious liberty.