Cuban migrants make landfall on South Beach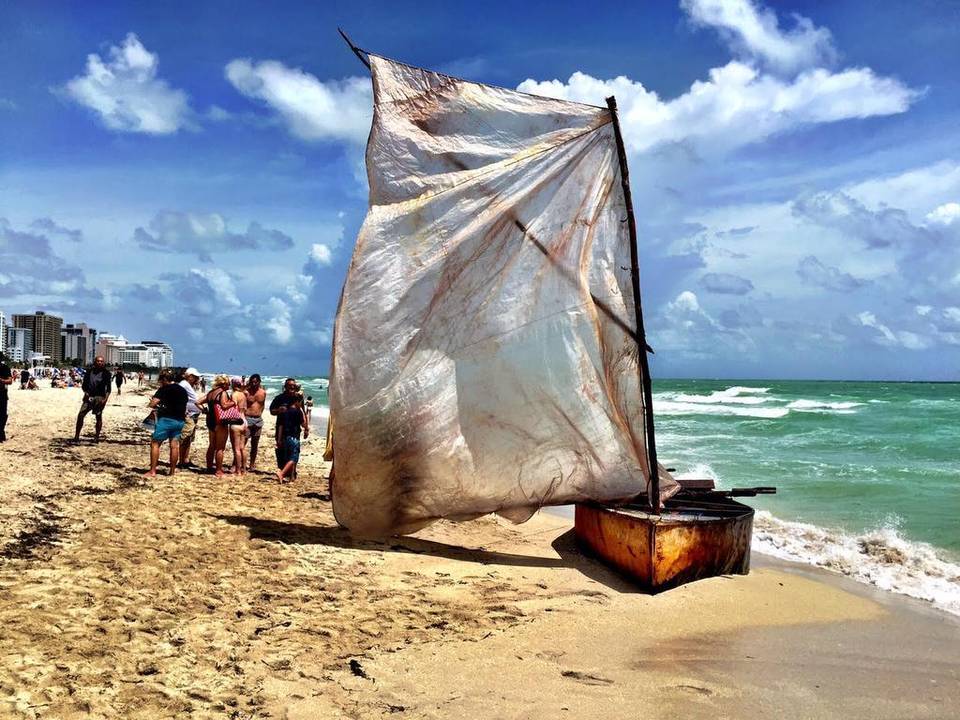 Twelve Cuban migrants traveling on a small metal boat with a makeshift sail made landfall on Miami Beach Tuesday morning. They said they were at sea for six days.
The group — including 11 men between 18 and 34 years old, a 16 year-old girl, and a dog named Chiquitica — said they fled from are from Caibarién, a small municipality on the north coast of Villa Clara in central Cuba.
They landed on the beach between the swanky Delano and the Ritz-Carlton hotels, off Lincoln Road, before noon.