DC Police Department's 'Quick Response' Prevents Antifa From Clashing With Right-Wing Groups At Rally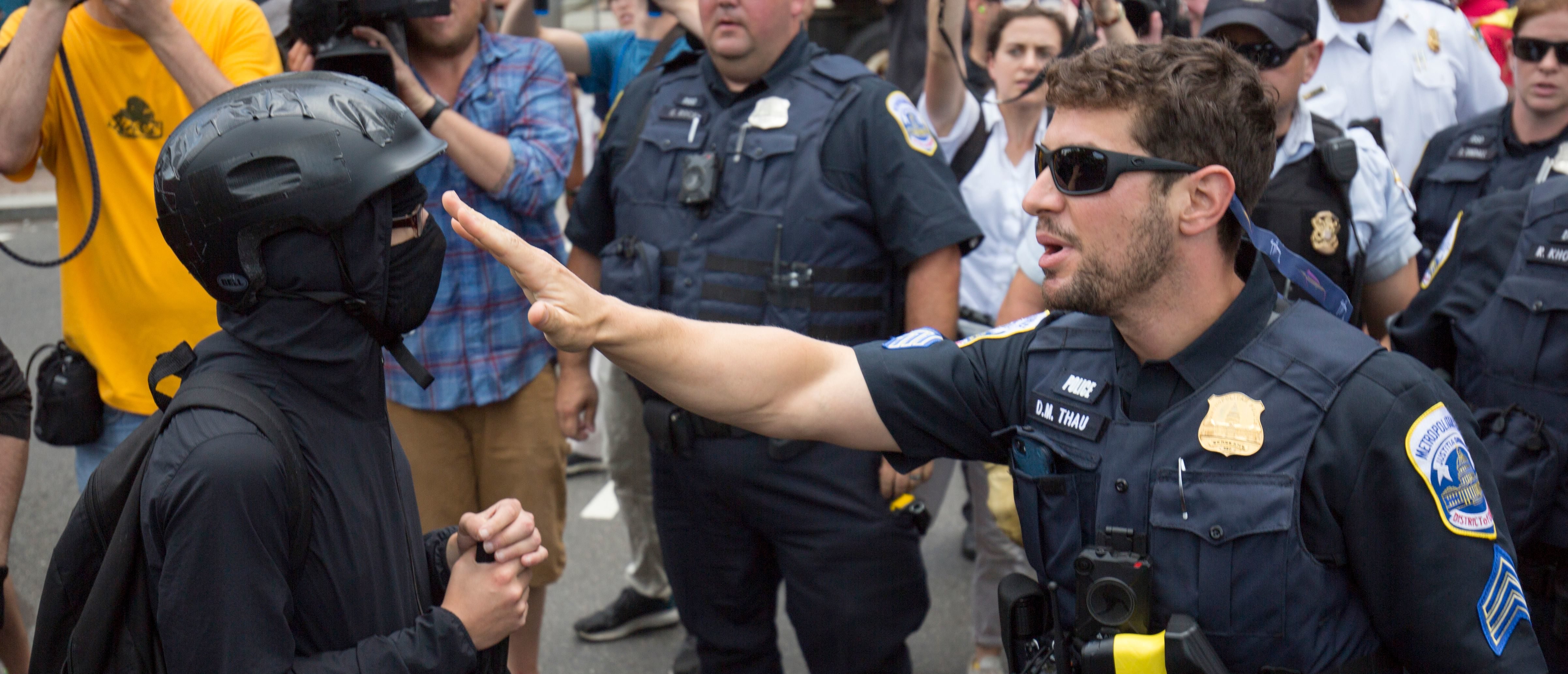 A rally by right-wing groups protesting Big Tech speech suppression turned into clashes between violent, masked Antifa counter-protesters and police on Saturday.
During the Washington, D.C. rally police held the line and kept the peace. USA Today noted that neither side came face-to-face with each other.
Last weekend similar demonstrations in Portland, Oregon turned violent as law enforcement did not intervene.
The Daily Caller News Foundation's Matt Miller reported live from the D.C. event:
The "Demand Free Speech" rally, which included around 250 attendees, was counter-protested by twice that number, including around 50 black-clad Antifa members.