Dem Congressional Candidate Asks Why Military Service Makes Someone Qualified to Run for Office [VIDEO]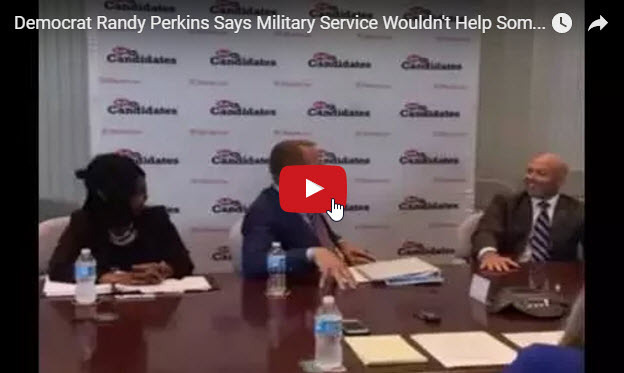 Randy Perkins, a Democrat running for Congress in Florida's 18th district, berated his Republican opponent, Brian Mast, on Monday for claiming that his military service qualifies him to serve in Congress.
"So tell me why the sacrifices and the services that you have provided for this country make you capable of solving issues?" Perkins asked Mast, a double-amputee veteran of the war in Afghanistan, at a recent candidate forum. Perkins then listed off numerous issues and asked Mast how he would fix them.
"Well, it's what's involved in that service that makes me very capable of solving any number of those issues," Mast responded.
Before Mast could explain how he would address various issues, Perkins interjected and told him to pick two specifically.
Mast named the ongoing problems with the Department of Veteran Affairs and recent changes to the rules of engagement for combat as issues for which he could offer solutions if elected to Congress. Perkins again interrupted Mast before he could offer his solutions.