Dem: Put Rubio under 24-hour surveillance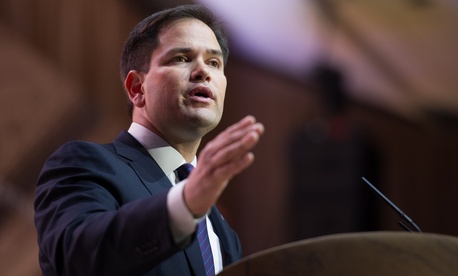 A Democratic member of the House is calling for Sen. Marco Rubio (R-Fla.) to be monitored 24 hours a day after Rubio defended government surveillance programs in a recent op-ed.
"If Senator Rubio believes that millions of innocent Americans should be subject to intrusive and unconstitutional government surveillance, surely he would have no objections to the government monitoring his own actions and conversations," Rep. Jared Polis (D-Colo.) said in a statement.
"Senator Rubio is asking for American technology companies to 'cooperate with authorities,' so I believe he will have no objection to authorities being given access to his electronic correspondence and metadata."
"Maybe after his 2016 strategy documents are accidentally caught up in a government data grab, he'll rethink the use of mass surveillance," Polis continued, a reference to Rubio's potential presidential bid.