Dem senator: I may face 2018 primary from Tea Party-esque progressives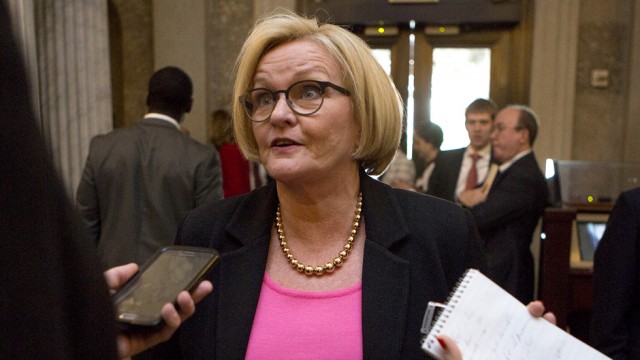 Sen. Claire McCaskill (D-Mo.) on Thursday compared a faction of Democrats calling for their party to become increasingly progressive to the Tea Party movement that grew out of Republicans' opposition to President Barack Obama.
That wing of the party, McCaskill said on "The Mark Reardon Show" in St. Louis, could offer up a primary challenger to take on the two-term senator when she runs for reelection next year.
"I'm for sure going to run," McCaskill said. "And I may have a primary because there is, in our party now, some of the same kind of enthusiasm at the base that the Republican Party had with the Tea Party."