Democrats continue to bow down to American Terrorist Groups BLM & Antifa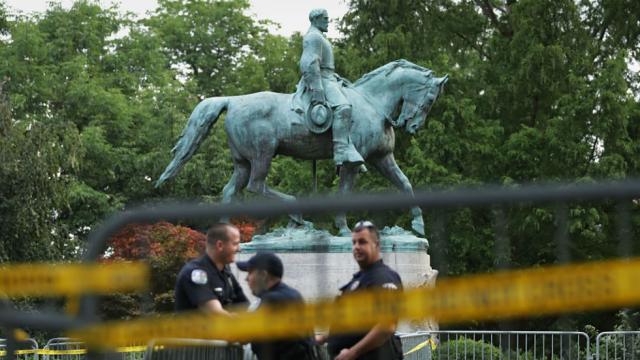 Charlottesville Mayor Michael Signer (D) has reversed his previous opposition and requested that Virginia Gov. Terry McAuliffe (D) hold an emergency meeting of the State Assembly to remove the statue of Confederate Gen. Robert E. Lee that was the center of last week's white supremacist protest.
"With the terrorist attack, these monuments were transformed into lightning rods," Signer said in a statement Friday. "We can, and we must, respond by denying the Nazis and the KKK and the so-called alt-right the twisted totem they seek."
"And so for the sake of public safety, public reassurance, to magnify Heather's voice, and to repudiate the pure evil that visited us here, I am calling today for the removal of these Confederate statues from downtown Charlottesville," he said.
Signer's remarks come six days after the white nationalist rally that protested the City Council's previous decision to remove the statue.