DNC chief's bipartisan voting switcheroo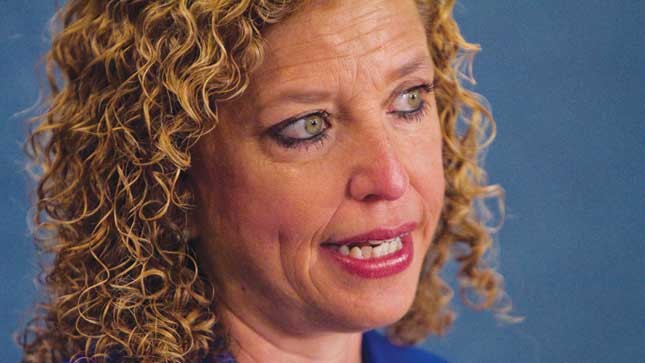 Democratic National Committee chairman Debbie Wasserman Schultz (D-Fla.) showed a colleague some bipartisan (if rule-breaking) love this week, voting for Rep. Mario Diaz-Balart (R-Fla.) so the congressman could wrap up an interview with a reporter.
Wasserman Schultz danced around waving excitedly to get her home-state colleague's attention in the Speaker's Lobby Tuesday afternoon, just off the House floor.
"Deb, are you going in?" he asked before handing her his voting card. "Can you…" he said, trailing off as he handed her the card.
Wasserman Schultz, whose day job at the DNC means she's usually acting as the party's attack dog against Republicans, tilted her head quizzically and half-shrugged.