Do As We Say, Not As We Do… California Officials Waste Drinking Water To Heat Government Buildings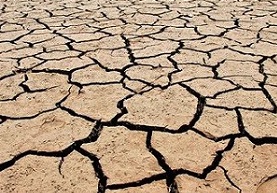 The people who want us to use less water are part of a system that could be among the biggest water wasters in San Francisco. That system is in hot water, because of hot water.
"After the water is heated up, the condensated water is then discharged into the sewer system," said Tyrone Jue of the San Francisco Public Utilities Commission. "This is drinking water that is being used for the steam loop."
Water is heated to make steam to heat City Hall and 170 other nearby buildings. Although City Hall reuses most of its portion, a quarter million gallons a day goes wasted. Good drinking water ends up in the sewer. It's a system that is more than 80 years old.
"This system has been set up in the city for many decades, as far as this steam loop. It doesn't rely on fossil fuels or natural gas to heat these buildings. So in that sense it's good," Jue said.