Drowning in Weak Polling, How Long Can Lindsey Graham Stay in 2016 Race?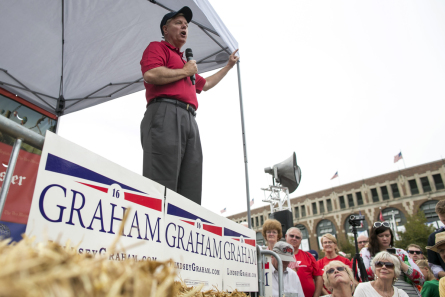 Sen. Lindsey Graham's presidential campaign has had a tough time getting traction so far, and a new Quinnipiac University poll keeps him in the conversation about who might be the first of the 17 Republican presidential candidates to fold.
But do his low poll numbers suggest the end is near?
The poll released Thursday showed nothing new: The South Carolina Republican has been unable to differentiate himself from other candidates in any way. But the national poll — which says that 13 percent of Republican or leans-Republican voters said they'd never vote for him and zero percent said they would vote for him — shows that things are not improving.