Elector Replaced After Refusing To Vote For Clinton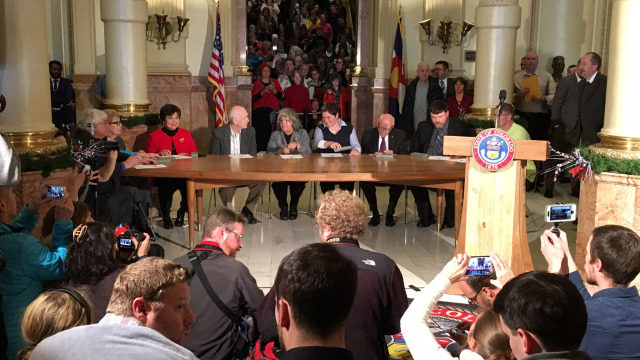 DENVER (CBS4) – There was some drama at the state Capitol on Monday afternoon when one elector had to be replaced after refusing to vote for Democratic presidential nominee Hillary Clinton.
That elector was replaced and all nine electors in Colorado voted for Clinton.
There was a loud response by the crowd, including boos and chants when this happened.
Earlier, a judge overruled the challenge to the electors' oath and while they took the oath, two said they were signing the oath under "duress."
There has been an effort to persuade Colorado's nine electors to join a long-shot bid to block Republican President-elect Donald Trump.