Emanuel on the CTU strike: Kids shouldn't 'pay a price for a political message'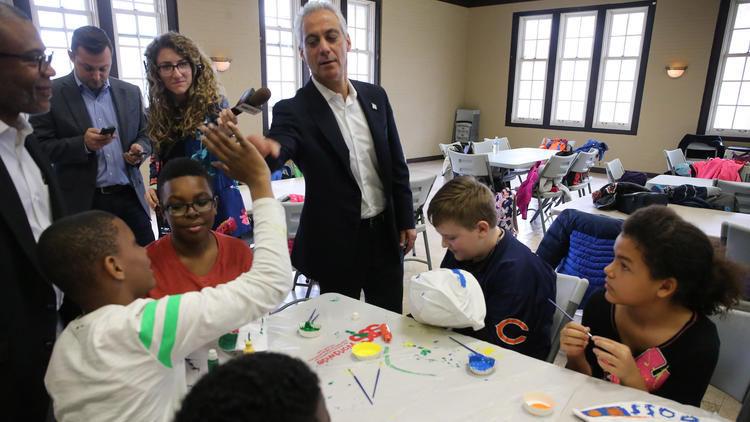 As teachers picketed across the city Friday, Mayor Rahm Emanuel dropped by a West Town park district building to visit with children who were locked out of school and to re-emphasize his opposition to the Chicago Teachers Union's one-day walkout.
"The park district is the largest after-school program in the city of Chicago, but it should remain an after-school program," Emanuel said during his appearance at the recreation center at Eckhart Park. "I believe kids should be in school, learning. While I believe there is a legitimate point to be made, it should be not taken out at the expense of our children and their education."
Eckhart Park was one of about 250 contingency sites Chicago Public Schools made available for students during Friday's walkout. After arriving at the recreation center Emanuel made his way around a room where about 20 kids were seated at tables painting white floppy hats.
It was a made-for-TV-news moment, as the mayor talked with children, often asking their grade and what school they attend as the cameras followed him around the room.