Father of Muslim teen arrested for clock previously battled Fla. Koran burner, has run for president of Sudan twice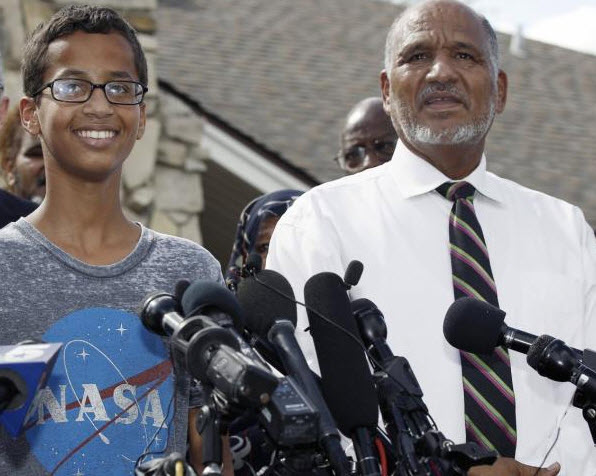 The apple doesn't fall far from the tree.
The father of the Muslim teenager, who was arrested for bringing a homemade clock to school, is a Sudanese immigrant who went from selling New York City hot dogs to twice running for president in his native country.
Mohamed ElHassan, who stood beside his son Ahmed Mohamed Wednesday and expressed how "proud" he is of him, grew up in an African village before moving to the U.S. to achieve the American dream, the North Dallas Gazette reported.