Federal judge blocks further implementation of Texas' voter ID law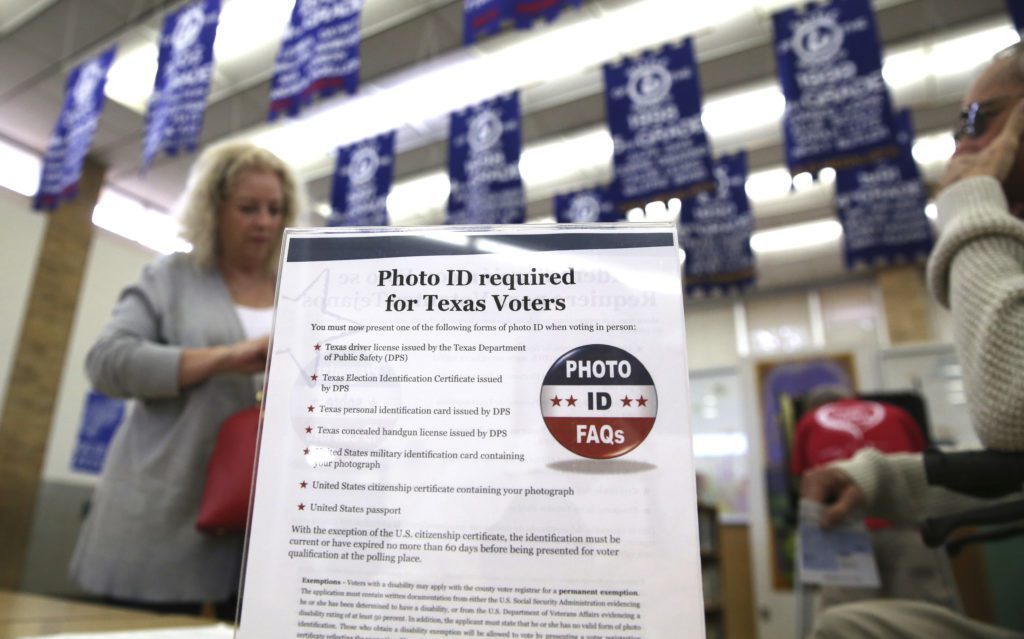 A federal judge in Corpus Christi blocked the further implementation of Texas' controversial voter identification law, after finding  for a second time that it intentionally discriminates against minorities.
In a court order Wednesday, U.S. District Judge Nelva Gonzales Ramos blocked Texas from implementing portions of the 2011 voter ID law, which was considered to be one of the strictest in the country. And in a striking blow to the state, she blocked entirely a revamp to the law that the state legislature had passed earlier this year as Senate Bill 5. The legislation was an effort to appease Ramos and do away with the finding of discriminatory intent.
"Even if such a turning back of the clock were possible, the provisions of SB 5 fall short of mitigating the discriminatory provisions of SB 14," Ramos wrote. The original voter ID bill was passed as Senate Bill 14.
Ramos had previously ruled in 2014 that the law was purposefully discriminatory, but that ruling was appealed to the United States 5th Circuit Court of Appeals. The appeals court ruled that the law had discriminatory effects, but asked Ramos to reconsider her ruling that it was drawn up with discriminatory intent.