Feds identify Philly woman in probe of secret recordings at GOP retreat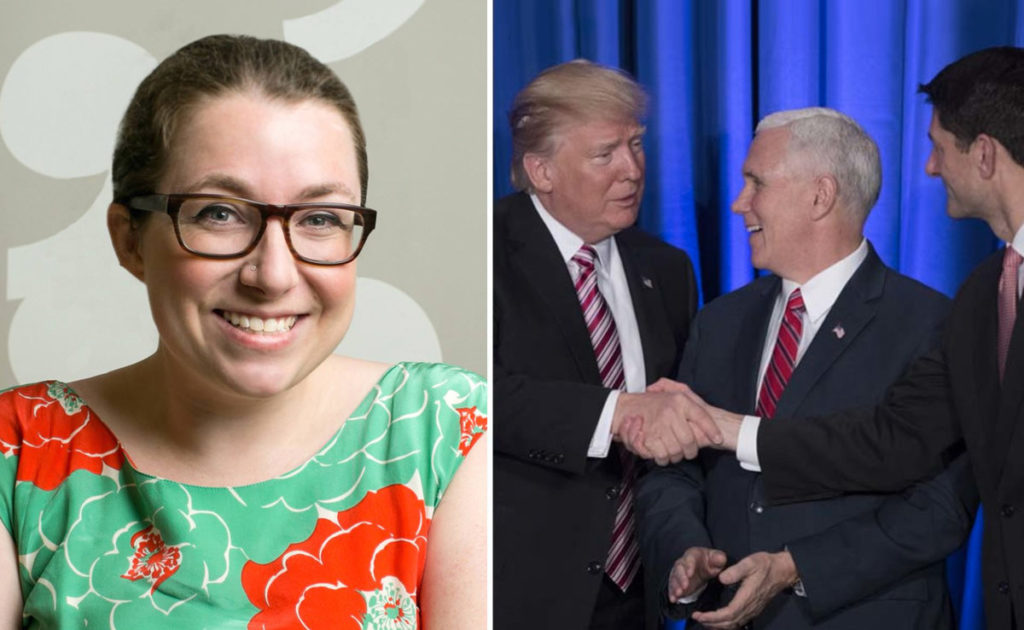 Federal authorities have identified a Philadelphia journalist as the woman who infiltrated and might have secretly recorded a closed-door discussion of congressional Republicans at their Center City retreat last week, according to law enforcement sources familiar with the matter.
After a probe involving multiple agencies, they said Emily Guendelsberger is unlikely to face federal charges in Philadelphia, despite getting past security and into a room in the Loews hotel where Vice President Pence met privately with senators and representatives.
But it is unclear whether she could face local prosecution for covertly recording the conversations, a possible violation of state law. That decision falls to the Philadelphia District Attorney's Office, according to the sources, who were not authorized to speak publicly about the case.
Cameron Kline, spokesman for the District Attorney's Office, declined to say Friday whether the office was involved in any such investigation. The Capitol Police, who are responsible for security at congressional events, would not discuss the ongoing investigation.
Guendelsberger and her lawyer, Lloyd Long, also declined to comment. Law enforcement officials said both were contacted this week by Capitol Police, who are leading the investigation with aid from the U.S. Secret Service and the Philadelphia Police Department.