Finally… Gowdy Calls On Hillary To Testify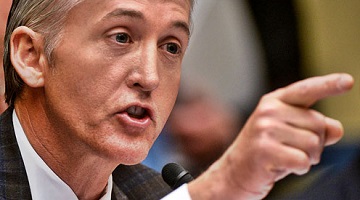 The House Committee investigating Benghazi is asking Hillary Clinton to appear for two public hearings on the 2012 terrorist attacks and her email use, according to a letter sent to her lawyer on Thursday.
This is a departure from what Benghazi Committee Chairman Trey Gowdy originally requested from the former secretary of state. The South Carolina Republican wanted a private, transcribed interview on Clinton's email use and a public hearing on the terrorist attacks.
But Clinton had refused to appear in private to take questions on her use of a private email address while at the State Department. Her lawyer, David Kendall, had insisted that Clinton was prepared to take questions about her emails, the server that stored them and the Benghazi attacks during a single, public hearing.
Gowdy wrote to Kendall Thursday saying the committee plans to schedule a hearing by the week of May 18 on the emails.